Services
Strategy & Planning
UX & UI Design
Prototyping
Project Features
Service booking
Schedule management
Earnings tracker
Landing page
Helped translate raw business plan into a sellable end-to-end application
Supported client's marketing efforts with a brand identity & landing page
Catered to the unique workflow & experience needs of two user types
Equipped the client with an interactive prototype for its investor sales pitch
PLANNING THE APP
With a series of workflows and high-level business requirements, we began mapping out the user journeys of homeowners and service providers in low-fidelity. These UX design exercises helped us refine early ideas for the app's functionality, including important questions about booking services, validating users and facilitating transactions.
The wireframing stage in particular helped us and the client determine the most critical functionality for the MVP. It also allowed us to identify various user experience challenges and find solutions right on the spot.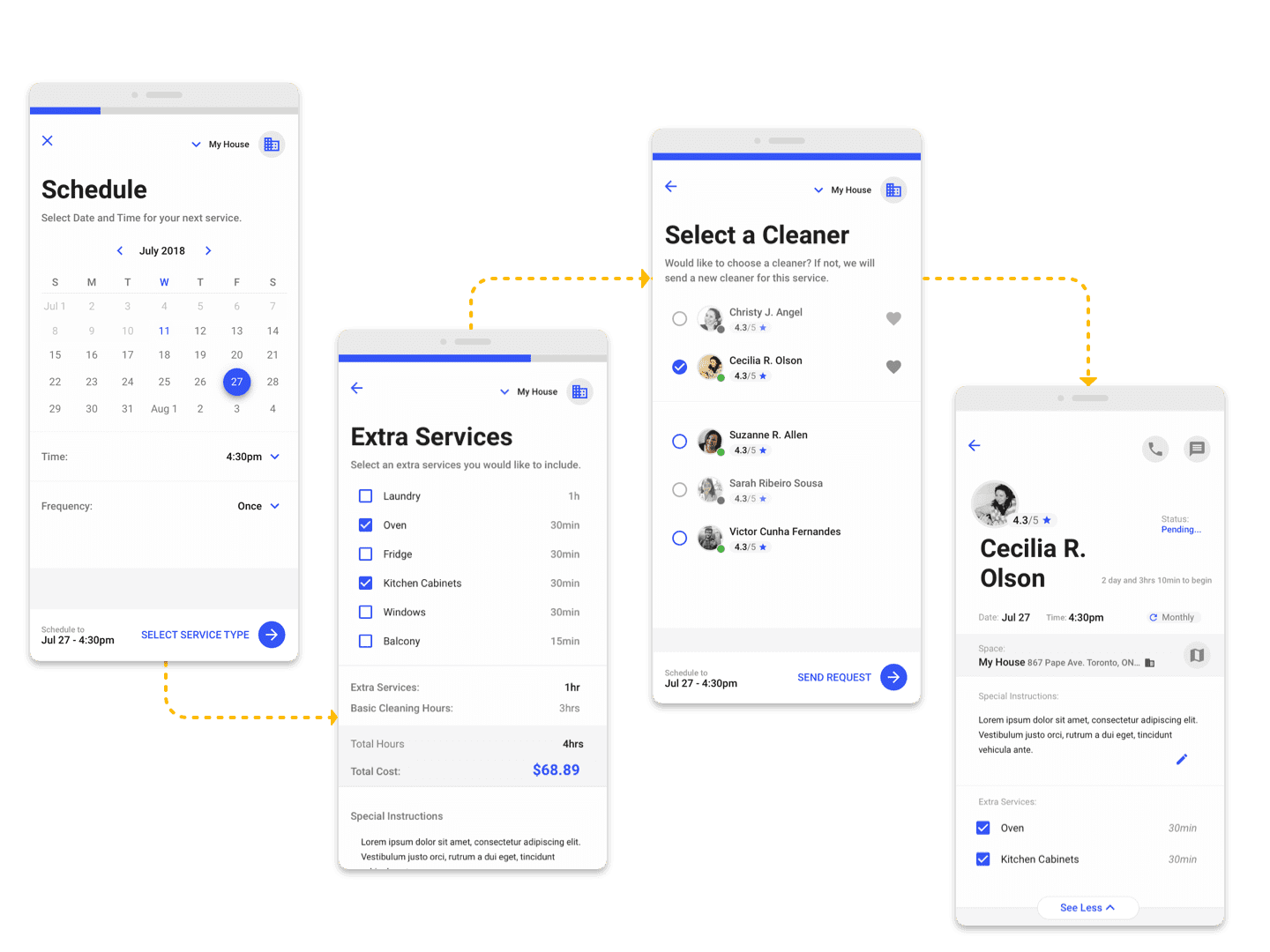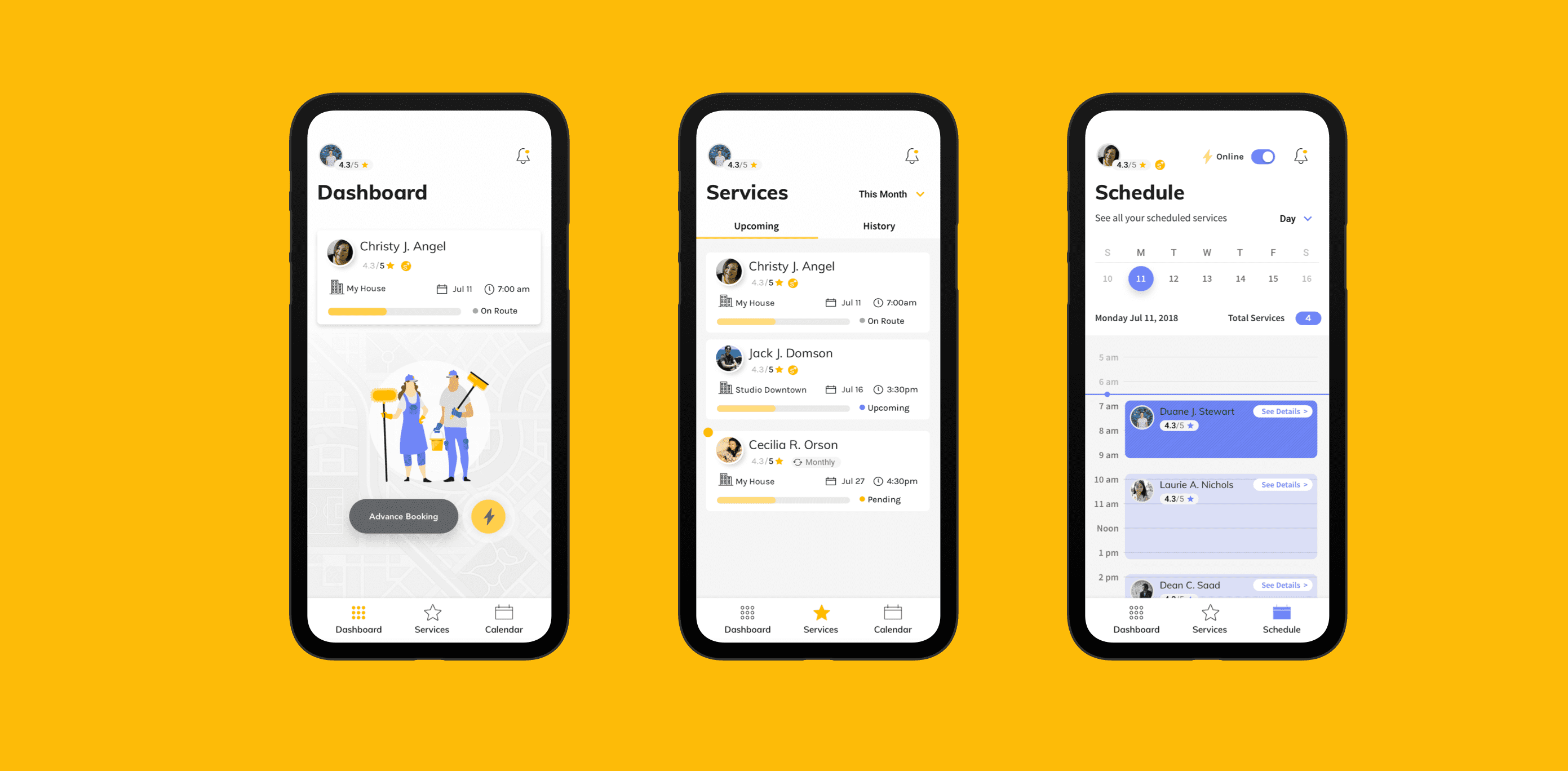 BOOKING A CLEANING SESSION
The app's core functionality is the service-booking process. Homeowners can view upcoming service appointments, book a new cleaning from a preferred service provider and choose from a list of extras such as oven cleaning.
The chosen service provider will see the request in their profile and get the chance to accept or reject, based on projected earnings and their schedule. For added control, they can narrow down their availability to a specific neighbourhood.
PROFILE & EARNINGS MANAGEMENT
Service providers can use the app to monitor their earnings and get a clear breakdown of work month by month. During design we took care to put the most important features and information front and center, so that service providers wouldn't be overwhelmed with unnecessary details.
THE MICROSITE
To help promote Skep locally, we designed a landing page that would showcase the app's features and benefits to homeowners and service providers. It incorporates the new brand in a clean and colourful way, and gives the app a more solid foundation for marketing purposes.
SUMMARY
Designing the Skep mobile app was a challenging but interesting opportunity that encouraged us to work in an agile and highly collaborative way. Ultimately we delivered a polished prototype with end-to-end functionality, so that the Skep team had a viable product for investors.
Brand identity design
Interactive mobile prototype for homeowners and service providers
Custom landing page design