The Elements of Good Website Design for Construction Companies and Heavy Duty Professionals
BY ITW Consulting
ITW Consulting Corp
Businesses working within the trades and industries such as construction and manufacturing understand that reputation counts for everything. Traditionally word of mouth was the direct pipeline to new business, more valuable than any form of marketing or lead generation. Today, though, that pipeline is most likely to run through cyberspace – and that means good website design is essential to attracting new clients.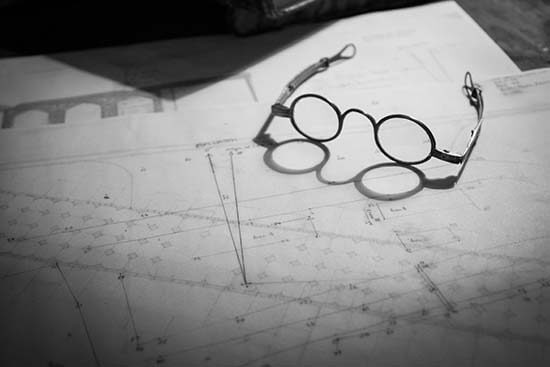 No industry has been immune to the technology shift, but few feature the huge discrepancy between leaders and laggards as in construction and other heavy-duty sectors. In other words, construction companies have been slow to invest in good website design – finding themselves in the same arena as real-estate agents but far behind fashion, food and basically the rest of the world.
Fortunately these same companies, which have relied on referrals for so long, can still convey that hard-earned reputation and reliability within an online environment, without a major investment. Good website design is about appealing to target audience, and in this case it means people looking for attention to detail and a strong track record.
1. A winning portfolio
A picture, as they say, is worth a thousand words. In the field of web design every square inch matters – the goal is to tell a compelling story in as few words as possible, to provide enough information to satisfy visitors without overwhelming them or cluttering the screen's precious real estate with unimportant details.
A strong portfolio will help you showcase your past work and erase any doubt from the user's mind. It sounds simple, but integrating a number of projects into an attractive, user-friendly display that won't slow loading to a crawl requires serious web design expertise. Web users expect quick response times and won't hesitate to head for the door if anything falls short of those expectations.
Project portfolios or databases are most effective when they achieve an ideal balance of the textual and the visual. Words should be used in a supporting role, letting the images do most of the heavy lifting. But even in the age of mobile browsing, large images are a must if you want to show off the full magnitude and expertise of your work.
2. Web videos for a dynamic presentation
Videos continue to grow in popularity, grabbing an ever larger share of web traffic. A professionally-produced web video or series of videos will help introduce your business, whether a large-scale construction company tackling major projects or a lean operation tackling home renovations.
A short, to-the-point web video can pack a lot of information, but above all it should stick to a single, coherent message. It could be a recruitment pitch for new employees, a dynamic showcase of your best work, or simply an introduction that lets visitors get to know you better.
3. Updatable for maximum relevance and search-engine visibility
More than ever before, fresh content is critical to a site's success. Search engines want to provide users with the most relevant content, and that means timely, topical and up to date. Even high-quality content eventually outlives its usefulness, so your site has to include some method for making updates.
Web designers typically include a content management system, or CMS, to allow clients to input new content on their own. These systems are designed with ease of use as the highest priority, since most clients have little or no experience with complicated software applications or programming.
However, because your site will undoubtedly feature a lot of static content, the CMS will provide access to only a few strategic areas, such as the portfolio, news page and blog. These will help you gain credibility with the search engines, while also showing visitors that you're serious about your company's online presence.
Outdated content not only makes it difficult for people to find you (due to lower rankings in search engines), it will leave doubt in the user's mind as to whether you're still active. Speak to your website design company well ahead of time about the right CMS for you – don't pay for access to sections you'll never use, and if possible take a look at the various kinds of content management systems in action.
Prior to or immediately following the site's launch, make sure you fully understand how to use the system. Your website design company should provide a detailed tutorial.
Here's a recap of the key elements of good website design for construction companies, trades and contractors:
Detailed portfolio or project database with simple browsing
Easy updating through a CMS (content management system)
A section for testimonials or customer reviews (especially for smaller companies)
Strong visual content, including large, high-quality images and web videos
A detailed company history to highlight reliability, durability and credibility
Clear calls to action, whether phoning, filling out an online inquiry form or apply for a job
Having already worked with a number of construction and manufacturing companies, ITW Consulting, a Toronto-based website design company, understands what it takes to succeed online in these highly competitive industries. ITW has helped many businesses overhaul their online presence by incorporating the most impactful features of good website design, including SEO-driven architecture for the strongest possible marketing foundation.
Strategies for Successful Brand Marketing Online
Web Video for an Impactful Online Presence