Services
Strategy & Planning
Technical Design
Infrastructure Setup
UX & UI Design
Development
Project Features
Multisite implementation
Resource section
Newsroom
Custom CMS
Saved time & cost for the client by implementing a multisite framework
Supported the client with unique websites for two products
Equipped eyecare professionals with materials to educate their patients
Helped the client meet various industry compliance requirements
CORPORATE SITE
Sight Sciences needed a corporate website to communicate with patients, eyecare professionals and investors. Features include a newsroom for press releases, a careers page and information about the company.
We designed a professional site that aligns strongly with Sight Sciences' branding, while providing access to companion websites for its two core products: OMNI and TearCare.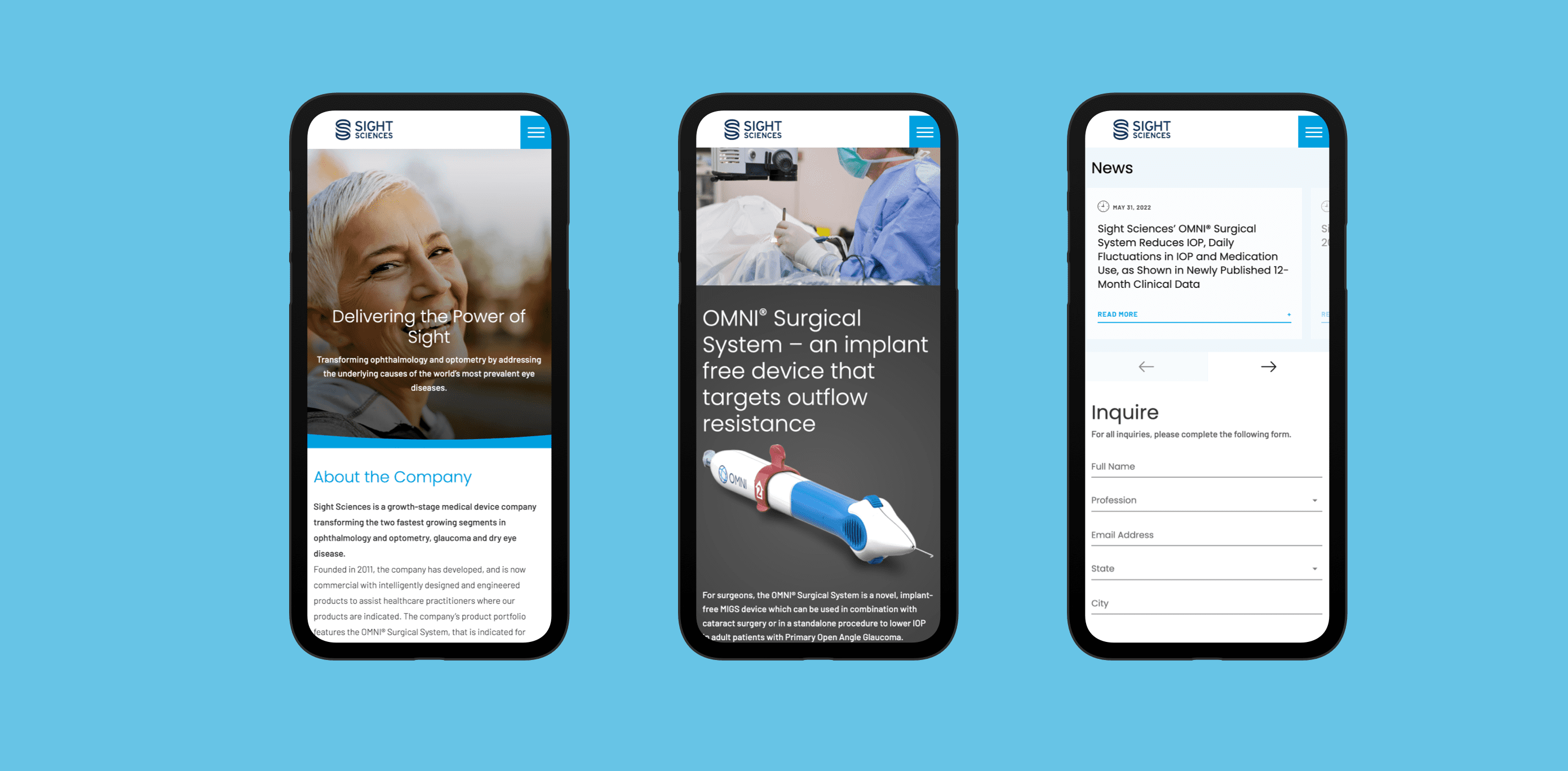 OMNI
The OMNI site speaks to patients and eyecare professionals, with a unique navigation system and content for each. For patients, one of the most important features is a physician finder that connects them with a certified OMNI surgeon by inputting their location details.
For healthcare professionals, the OMNI site tells the story of a revolutionary eyecare procedure and product to provide relief for patients suffering from glaucoma. They can access in-depth information to help them prepare patients for an OMNI procedure, access supporting materials in the password-protected resources section and check out upcoming events.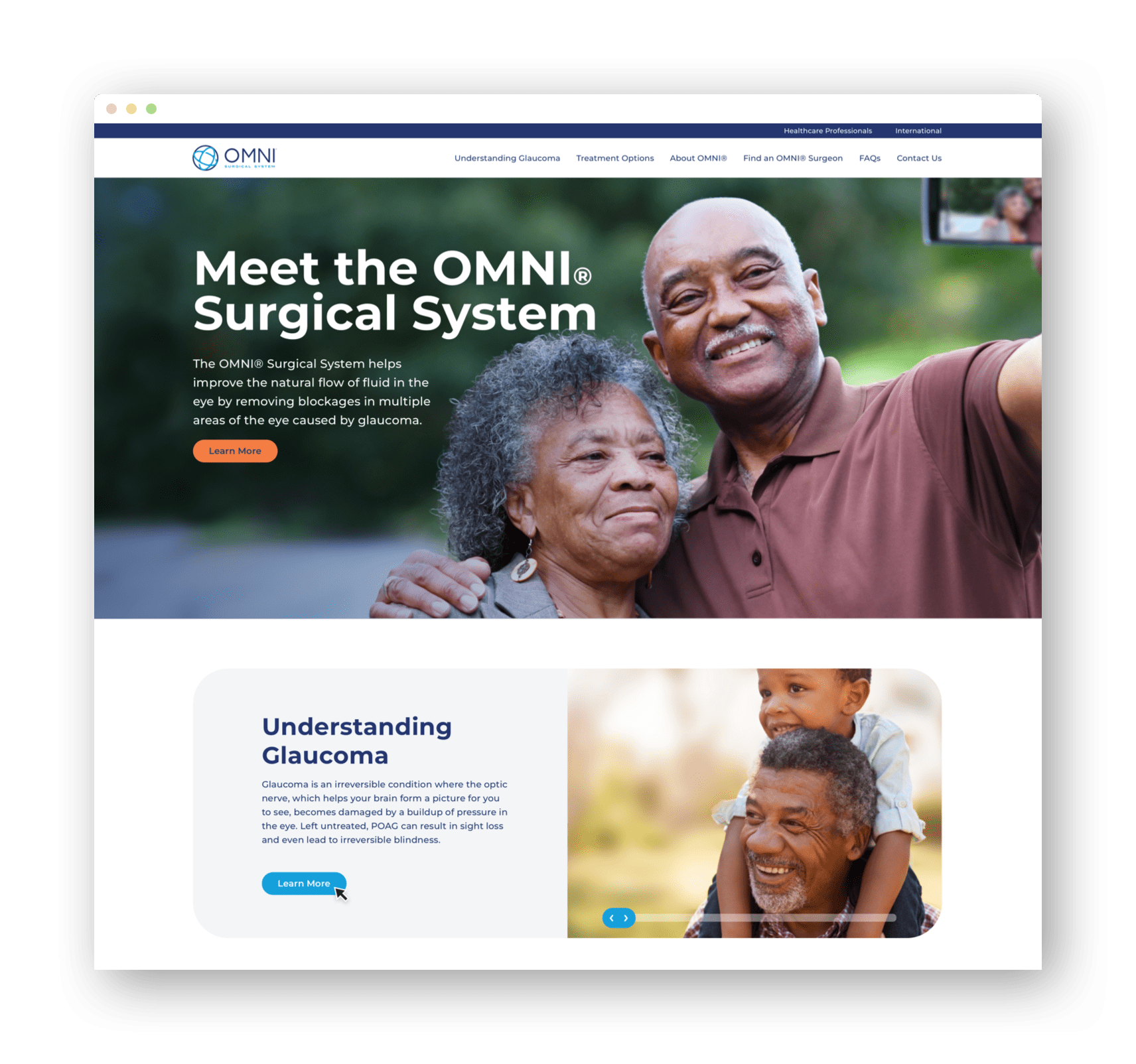 TEARCARE
With a unique design to showcase its innovative features and benefits, the TearCare microsite is bold, colourful and easy on the eyes, but still professional. As with OMNI, TearCare patients can search for a certified doctor near them and learn more about the product's benefits, while physicians have access to more technical and detailed information to support their practice.
The news sections on all three sites are interconnected, so admin can publish one post and decide whether to push it to another site if they feel it's relevant.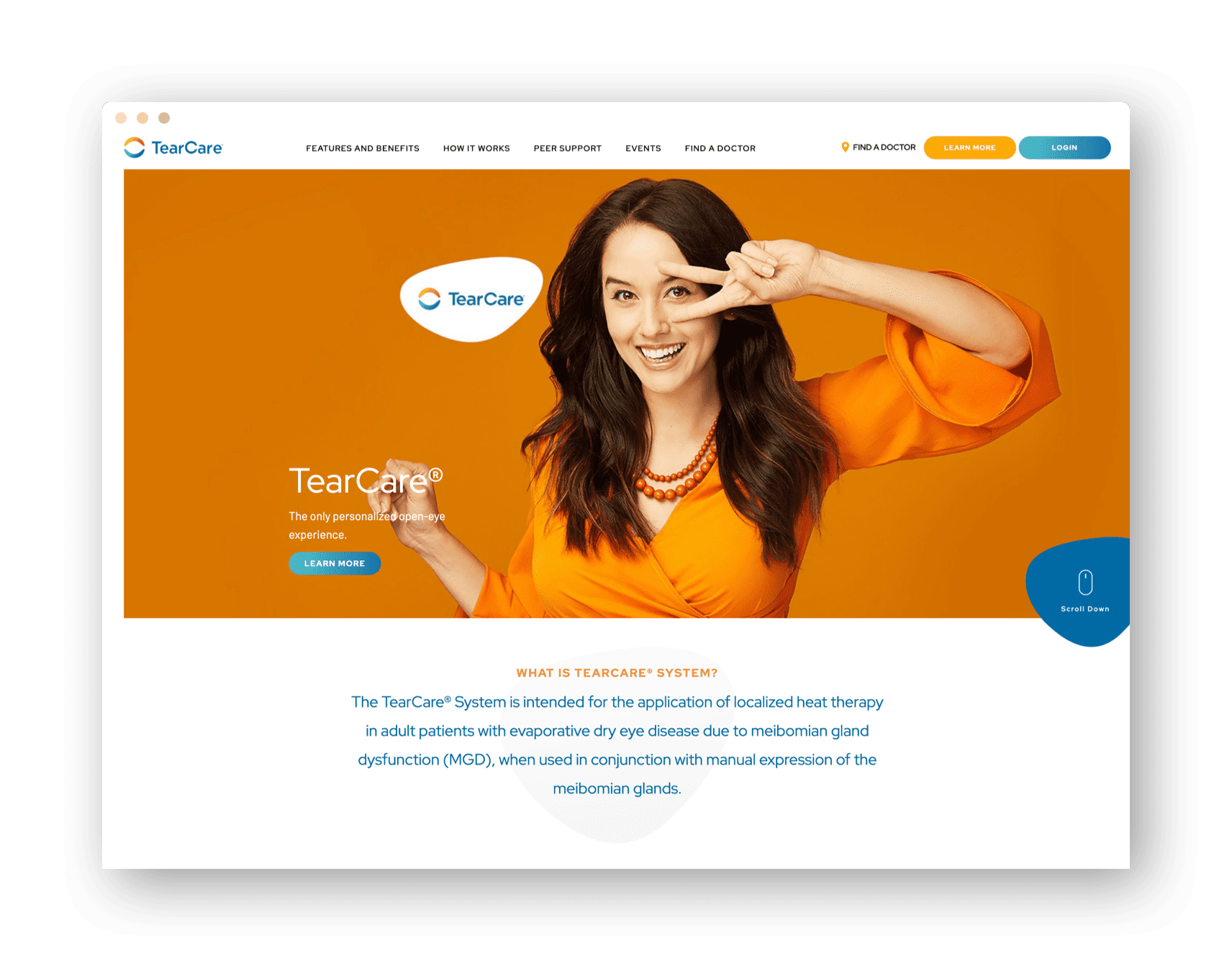 SUMMARY
Sight Sciences and its two business lines are each represented with a dedicated website customized to its branding, audiences, core message and regions. Meanwhile, the CMS is interconnected through a multisite implementation to make life easier for admin.
Custom CMS with multisite configuration
Supporting content to meet industry compliance requirements
Interactive "doctor finder" for TearCare and OMNI sites
Password-protected resources for physicians
Newsroom with information for investors
Events section for industry tradeshows