Why Your Next Website Needs to Be a Responsive Website
BY ITW Consulting
Web Design and Development
When a website has passed its best-before date, there are signs: traffic and conversion rates start to slump, the site itself looks dated compared to the competition, maybe your visitors have even told you outright. So you know you need a new website, and (hopefully) know that it needs to be friendly to multiple devices. The question then becomes: what's the best way to make everyone happy?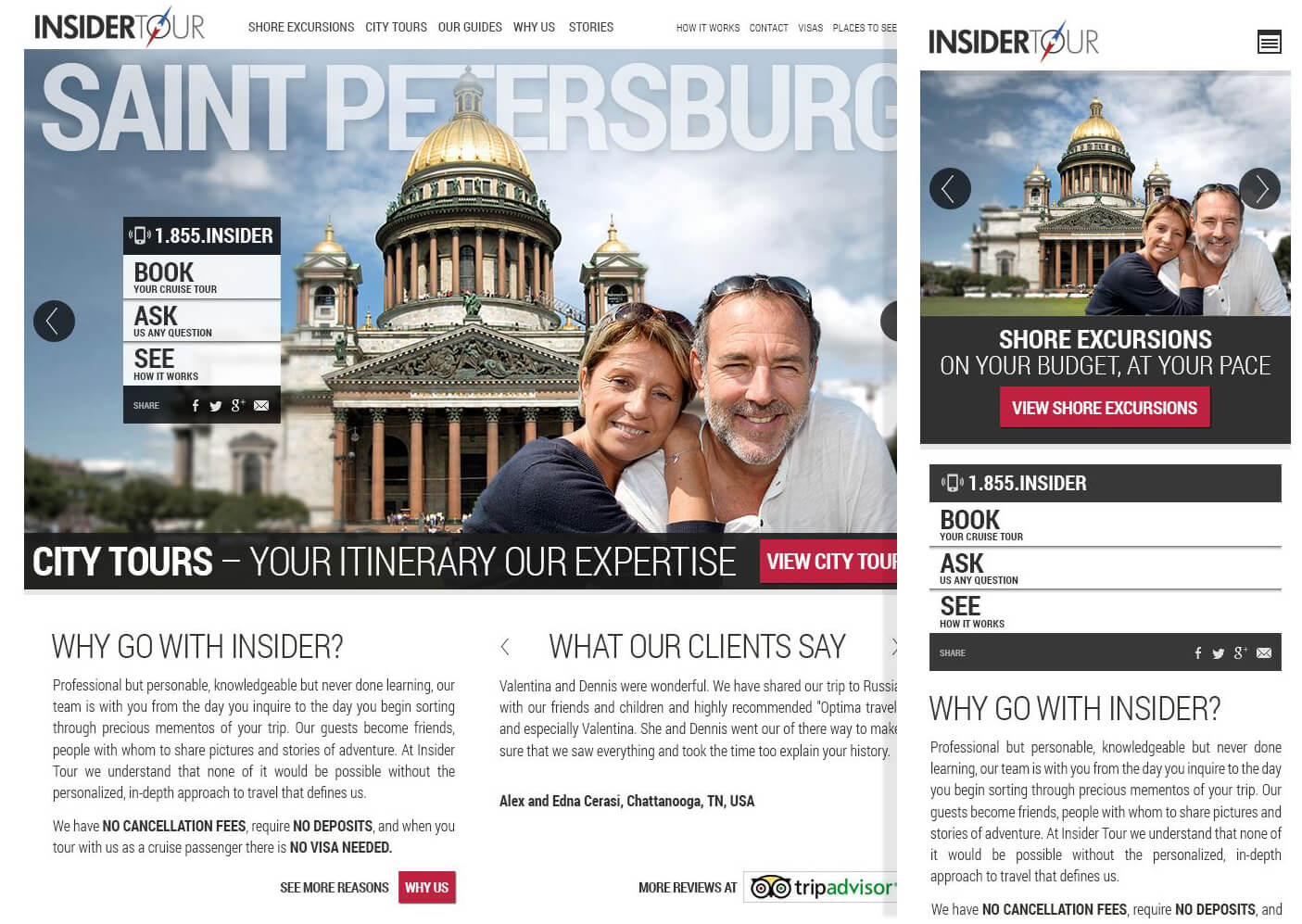 Responsive web design isn't exactly a new phenomenon, but outside the industry it isn't a very well-known one either. It could be that web standards and technologies are constantly evolving, making it impossible for outsiders to keep up, or it could be that businesses are happy to leave it in the hands of the experts. But by understanding what responsive web design is all about, you can be well-informed when it comes time to make a decision.
For starters, consider these basic advantages of responsive web design:
Easier to update and manage a single website
Ensures a more consistent and user-friendly experience
Provides same (or very similar) web content to all users
Saves money by avoiding the cost of a dedicated mobile website or app
Aligns with Google's stated preference for responsive design
Doesn't require you to gamble on how browser trends will change in the near future
More SEO-friendly (this one has more to do with user-experience, but the effect on SEO is closely related)
Of course, as with any technology, responsive web design is not without its drawbacks. Some people might be put off by the cost of a responsive site, which goes beyond the cost of a traditional desktop site. But if you think long-term, you'll see that this option requires only a higher upfront investment.
Thinking Ahead with Responsive Design
Since catering to mobile browsers is a must if you want to remain competitive, your other options are a dedicated mobile website or an app—each of which would eventually produce a higher total cost for web design and development (when considered in addition to a desktop site).
The extra cost of a responsive site comes from the additional planning and front-end development. By figuring out how web content should respond to different devices and browsing scenarios, web design companies are working to provide the most consistent experience possible. They are essentially covering their bases.
It's important to note that responsive web design is not a uniform process. Varying degrees of responsiveness account for the wide array of experiences even between so-called responsive sites—for example, sometimes only certain pages or elements within a page will adapt, sometimes different images will be served up depending on device and sometimes the same image will be used but adjust its size.
The entire process is more complicated than that, but the idea remains simple: not all responsive websites are created equal. This is why the research and discovery stages, along with creative screen design, are so important to achieving a well-received finished product.
Better Mobile Browsing, But That's Just a Small Part
Even those with little knowledge of mobile design understand the importance of accommodating users on the go. For a long time, the debate was between a mobile site and a mobile app—and these options aren't without their advantages. Now, with continued advancement in responsive web design, there's a viable third option.
Countless studies and anecdotes support the role of mobile-friendly sites in boosting user experiences and conversion rates (after all, if someone has to struggle their way through your website it probably won't end on a high note). Perhaps the biggest issue and the strongest inspirational force is the prospect of consumers defecting to one of your competitors' websites when they don't get what they want from yours. They have a product or service in mind and know they can get it—it's just a question of where.
Mobile users will make up their mind in the first few seconds of visiting a website. If the content loads quickly and looks catered to them—type that is easy to read, images that don't take up the entire page, buttons that can be pressed without zooming in—then the first impression will be a positive one. However, web content that looks as though it was designed for someone sitting in front of a desktop will leave the visitor feeling neglected. Most importantly, it will leave them feeling disloyal.
Still, for all the importance of smartphones and mobile browsing, the value of responsive web design transcends its ability to cater to the lowest common denominator. All you would have to do is stroll through an electronics store to see the huge variety in screen sizes among laptops, desktop monitors and even web-enabled TVs. The difference between a 27" monitor and a 14" laptop is pretty pronounced, so much so that it would be impossible to accommodate them equally through a standard desktop site. Responsive web design resolves this discrepancy too, just as it would the discrepancy between a laptop and a smartphone. A flexible grid, adaptable web content and a variety of other techniques all work together to deliver the right experience for the device—whether a smartphone, a big-screen TV or something in between.
When it's time to re-evaluate your online presence, consider the value of responsive web design and what it can do for your audience. Ask questions, review sources of traffic to your current site, evaluate bounce rates and conversion rates—get informed so you can feel confident about whatever decision you make.
Why a Big-Picture Approach to Web Design Is Better for Your Business
Typography in Website Design: The Least You Need to Know