Why a Big-Picture Approach to Web Design Is Better for Your Business
BY ITW Consulting
Digital Marketing, Web Design and Development
Planning ahead in a fast-changing landscape is never easy, especially when that landscape seems strange and distant to you. That's why business owners and entrepreneurs turn to professionals for help with specialized tasks like web design and digital marketing. Still, if you want to make the most of your online presence and make it last, you'll benefit from exercising a little foresight. That means aligning your strategies for website design, mobile, SEO and digital marketing – because in today's landscape, it's all or nothing.
Not so long ago, a business could get by on the strength of a professional website. Today, a website is just one part of the larger, increasingly complex picture of online existence. And although it is arguably the most important part, it can't support the weight of a company's branding and commercial goals on its own.
It should come as no surprise that a full-scale online strategy is needed to capture and hold an audience's attention, since people interact with brands in a wide variety of ways, and through a wide variety of channels. But many businesses, when deciding to upgrade their web presence, focus solely on web design. If they are receptive to supporting practices such as onsite SEO, social media marketing or mobile friendliness they might dismiss these as secondary; something to be done later if and when the budget becomes available.
By opting for a more comprehensive approach and thinking long-term, you will be better prepared to make a business savvy move. Here are a few tips to consider when commissioning a new website:
Discuss mobile strategy at the outset and decide which approach is best for your target market. Don't feel pressured into a solution that doesn't make sense to you, but keep in mind that mobile use continues to rise, so previous stats won't tell the whole story.
If you face tough competition online, see what onsite optimization and other SEO services could do to help you gain more leads and more qualified leads. An industry-leading website can do wonders for your brand, but people need to find it first.
Make sure your new website is set up for easy sharing and interaction via social media. Users should find a seamless transition between these aspects of your brand's online presence.
If you're considering additional services like email marketing and pay-per-click (PPC) advertising, make sure your service provider will be able to show you measurable results, as part of an agreed-upon schedule.
Make Mobile a Priority
From the perspective of a web design company, a fragmented approach shouldn't sidetrack the project or compromise the finished product. Responsive design can be done retroactively, for example if website analytics show a high bounce rate for mobile users. But it is always advantageous to define a mobile strategy ahead of time, rather than reconfiguring an existing framework to make everything fit.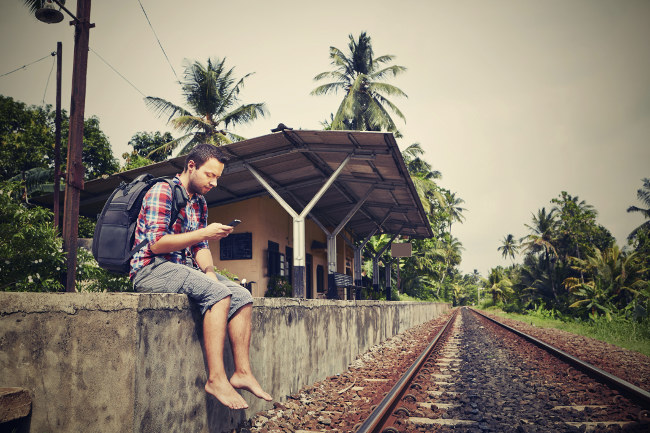 For the client, this forward-thinking approach will almost certainly be more cost-effective, even if mobile users don't make up a big portion of the current audience. Thinking mobile first, rather than treating it as an afterthought, will help guide the web design and content strategy processes.
Accessing the web via smaller, less powerful devices presents a number of challenges that don't appear with desktops and laptops. The way users interact with their screen, consume content and share that content can differ between devices; screen size is important but only one piece of a larger puzzle. Designing information architecture, user experiences and content strategy all become easier when a mobile strategy has been defined early in the process. Looking beyond design to performance will also lead to a more user-friendly experience, including shorter page-load times and fewer data-hungry resources.
Starting with SEO Makes Good Business Sense
Although most web design companies should be working with SEO best practice in mind, there are several additional steps you can take to enhance the site's ranking in search engine results pages. Keyword research and mapping, for example, can form the groundwork for information architecture and content strategy. Having this information at the initial stages will set up a more efficient web design process, making sure your site has the right pages and content to appeal to users and search engines. And since SEO and design often overlap (with elements such as breadcrumbs and footers, for example) it is in everyone's interest to have a schedule that gives the project a logical progression.
When it comes time to update your online presence, take a moment to consider the big picture. A professional, appealing website should be your top priority, but it shouldn't be the only one. Speak to a web design company about the many ways you can maximize your brand online and stay relevant for years to come.
What Canada's New Anti-Spam Law Means for Your Business
Why Your Next Website Needs to Be a Responsive Website