Is Google Hummingbird a Threat to your Business?
BY ITW Consulting
ITW Consulting Corp
***As Google continues to work on improvements to its search algorithm, the world, it seems, is rather slow to react to its latest update called Hummingbird that was announced on September 20, 2013. As much of a shocker as it may have been, the truth is that this algorithm had in fact been actively affecting the search engine results for the last month prior to the announcement. As a search engine user, you might have noticed more precise search results, higher relevancy of information and better overall experience. As a business, you may not exactly be sure why you have been getting less traffic in the last 30+ days. Let's explore…
What Do You Need to Know about Google's Hummingbird Update?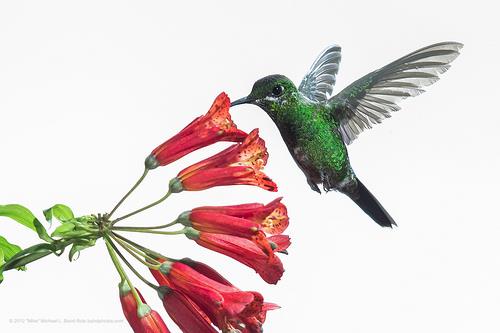 If Google's new Hummingbird Update can potentially affect businesses, it will, at the minimum, help to understand its purpose.
According to Google's representatives, this new Algorithm appears to be much smarter and more intuitive than its predecessors. Its aim is still to make the user experience with the search engine as relevant as possible, but this time the emphasis is on providing precise answers to human-like questions by filtering search results based on how relevant they are to these human-like queries. The goal is to offer enough comparison data directly on the search results in order for user to determine at a glance which website has the answers they need without clicking on the website's URL.
Of course, to enable this, Google had to first excel at interpreting human-like long-tail queries which is also part of Hummingbird Update and includes typed text as well as queries spoken into your smartphone. So if you speak into your phone "Tell me about Canadian economy", the Google will determine that you are looking to research the subject and will ensure that you get information about the current state of the Canadian economy, future economic projections, and everything else that you may need to know about the economy in Canada.
This brings an important point that Google is placing more and more emphasis on the mobile search as a result of realization that more and more people ask these types of questions on their mobile devices.
What does Hummingbird Mean for Business?
With a widespread effect on nearly 90% of search queries around the world, it stands to reason that the impact may ultimately be on your business. Let's explore how.
Given that your business has a website (and if it does not, we urge you to call us right now! Every business must have a website.) and employs good Search Engine Optimization (SEO) practices, Hummingbird should not affect it at all. Continue doing so, and you will see good results with this new Google algorithm.
However, websites with rather poor SEO practices may be negatively affected or even see their Google Rank reduced. The website elements that Google uses for ranking were not changed, but  the way Google analyses these elements has, which means that if your website does not have relevant keywords and rich content, among other SEO-vital elements such as content structure and website architecture, it will likely not come up in search results. The whole point of the Hummingbird is to provide most relevant and precise answers to its searchers, and this is what Google will be looking for on your website before it decides to display it to the searcher. So if the search query is "What kinds of oriental rugs exist?", and your website sells oriental rugs without providing content that will educate the user who wants to be educated before purchasing, you are out of luck.
Too many website focus on sales and do not realize that it is the content that drives website traffic more than anything else. After all, Hummingbird will not be kinder than Penguin when it comes to earning your position in the search results if you haven't been consistent in creating unique, targeted and high-quality content or if the SEO tactics used for your website are poor. Content has always played a pivotal role in popularity with Google, and with the reveal of Hummingbird, it has become even more critical.
Web Video for an Impactful Online Presence
Pass or Fail? The Ultimate Test for a Landing Page.