Expert Website Design and Development Breaks Down Barriers to Business
BY ITW Consulting
ITW Consulting Corp
Not so long ago, a business card or pamphlet served as the portal to a company. Key details like contact info were confined to something that could fit into a pocket, and learning more about a product or service required effort. Enter website design and development: the driving force behind a better way of attracting and retaining customers. Yet, remarkably, many businesses still fail to recognize the value of a quality website in strengthening their bottom line.
Even in the face of sluggish economic activity, companies across all industries continue to seek out web design firms to create satisfying online experiences. Besides promoting a brand and the products or services associated with it, a website serves as a source of information that's accessible 24/7. This also takes pressure off staff, who would otherwise be dealing with an influx of calls and other inquiries that could be pre-empted by an information-rich website.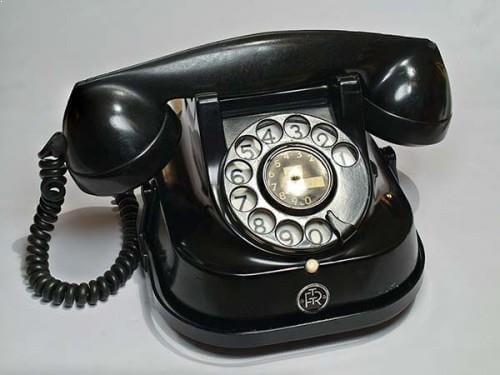 Be proactive and spend less time reacting
FAQ (frequently asked question) sections have become a staple of web design projects today, and for good reason. Companies who understand their customer-base well can anticipate the kinds of questions that arise and phrase answers accordingly, without taking up valuable space in marketing areas. And because the design for these pages tends to be straightforward when compared to the rest of the website, web design firms can integrate them seamlessly and you can update them when needed.
Of course, online marketing goes hand in hand with website design and development. Traditional forms of marketing, done through print publications and television, are prohibitive for most companies and prove less and less effective as business is increasingly conducted online.
At the same time, businesses tend to invest their faith blindly in social media, enthusiastically promoting and linking back to a website that underwhelms and underperforms. By putting the cart before the horse you risk turning away would-be fans and customers, to say nothing of the wasted resources on social media campaigns that will have provided little return on investment.
Trust is a currency that never depreciates in value
Not every site built for a business needs to have an e-commerce component. In fact, most quality web design firms will tell you that before people can feel comfortable opening their wallets, they need to be able to trust you, to understand exactly what they're getting from your product or service. If your website can establish trust with the user, it will have already fulfilled a major purpose.
And while it can be said that style doesn't count for everything in website design and development, it's also true that graphic designers play a huge role in promoting a brand identity (in some cases they even go so far as to help establish that identity). A design that represents your brand consistently across the entire website will make it possible to connect with users and leave a lasting impression.
Remember, too, that while the work of artistic types like graphic designers is largely subjective, they should be flexible and experienced enough to create an aesthetic true to your brand. It's also important to suspend personal judgement, at least temporarily, and put yourself in the shoes of your customers – how will they receive the design; will they be enticed to make more or fewer clicks?
Colour represents just one tool of many at the disposal of graphic designers, and indeed many of these professionals can convey your ideas through an expert grasp of colour theory. Countless studies document the wide range of effects that even subtle changes in colour can have on people, intelligence used in areas as diverse as web design and restaurant decor.
Testing in web design: as easy as comparing one, two, three?
The beauty of designing a website, as opposed to a restaurant interior, is the flexibility. Graphic designers can experiment with different colours for call-to-action buttons, for example, while behind the scenes someone compares the number of clicks and conversions through basic analytics. For a business, this enables fine-tuning without running up costs or relying on guesswork.
A strong, distinctive logo is also a must for any web design project, but particularly for a business site. Graphic designers often re-work a tired logo to make it more appealing to modern audiences, as well as to harmonize it with the rest of the site's aesthetic.
To sum up the basics of a strong website development and design project for businesses, here are some of the main points worth considering:
Even if your site won't be selling products online, it can still serve as a valuable source of information on those products, including their pricing
By reserving customer inquiries for all but the most important or unique matters, FAQ sections help ease the burden on staff
Carefully review the work of prospective web design firms and see what tools or features they've implemented to boost business and conversion rates for past clients – creating a website to show off an artist's portfolio is different than creating one to drive business
Consider whether you're website will require an e-commerce component, which typically demands a higher level of programming capability, as well as added cost
Graphic designers can not only create an eye-catching site, they can also help modernize or establish your brand in order to appeal to web users and generate more leads
As a full-service website design and development company in Toronto, ITW Consulting accounts for every detail along the way, from conceiving a user-friendly navigation to re-imagining a logo, to seamlessly integrating product databases and e-commerce capabilities. Their web design services help businesses inside and outside Toronto leverage their brand online, while attracting and retaining more customers.
The Call to Action in Web Design: How to Get People to Push Your Buttons
Impactful Website Design with Full-screen Background Images