A Purposeful Life: Pinpointing the Reason for Your Website's Existence
BY ITW Consulting
Web Design and Development
Every website needs a purpose, a justification for its existence even in the face of already stiff competition for attention. If you'd like to sell clogs online, then your website ought to be designed to simplify and optimize the clog-buying experience. If instead your goal is to showcase your clog-inspired photography and attract clients, then your website needs to wow visitors and entice inquiries. It sounds simple, but if there's one consequence of tough competition it's the narrowing window of opportunity to connect: You've got to start with a solid web design strategy, and only then can you give users what they want.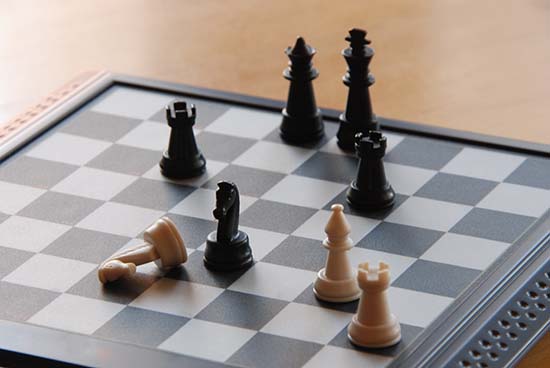 While artistic types turn up their nose at the idea of ascribing value to something, their data-driven counterparts think they understand what really makes the world go round. Only in rare cases does high art elicit both admiration and monetary compensation, just as shrewd business moves tend to be missing that emotional factor. And then there are the countless shades of grey that cover a vast middle terrain.
E-commerce sites shouldn't beat around the bush
Within 10 seconds of examining a website, you can probably guess what it was designed to do. Selling stuff—or selling out, depending on whom you ask—is certainly a growing trend, but before you can sling merchandise you need a web design scheme that facilitates this very specific function. E-commerce websites don't try to kid anyone about their purpose in life: to make money, and lots of it. They tend to shy away from frivolous functionalities and abstract navigation, favouring simple layouts, large, enticing calls to action and a safe, secure checkout system.
Right from the very first point of contact there should be no doubt in the user's mind as to what they're expected to do. Not all web design firms understand the nuances of greasing the wheel of commerce, and it shows with sites that put up obstacles to purchasing, fail to project an air of security, or force users to rely on their imagination rather than letting professional photography do the work.
Just as when you step into a bricks-and-mortar store, when you visit an online store you should know it. Simple filtration and navigation should make it easy to find what you're looking for—not unlike walking down an aisle—and sales and promotional pitches probably won't be buried in some obscure page of the site. Likewise, website design and development geared for e-commerce should be visually oriented, with only limited text (this stands in stark contrast to a site that advertises a complicated or intangible service, especially in a highly specialized field).
As a business owner looking to sell products online, you also have to be willing to pay for professional photography services – stock photography simply isn't a viable option here, as reputable web design firms will make clear ahead of time.
Know thyself, know success
For humans, finding a purpose in life can take years or even decades, if it ever happens at all – that's part of the fun and the mystery of existence. But for websites, life should begin only after a purpose has been established. Successful sites are successful precisely because they know who they are – or, more accurately, because their creators knew exactly what they had to create.
During the discovery process with your web design firm, don't downplay the importance of planning and research, unsexy as these may be. With websites, unlike with people, an existential crisis can't be resolved through deep contemplation alone; you can bet the problem will be much more expensive.
Judging Websites by Their Cover: The Homepage in Web Design
Redesign and Conquer: Recognizing the Warning Signs of a Website in Decline