What's Your Muse?
BY ITW Consulting
Digital Marketing, ITW Consulting Corp, Web Design and Development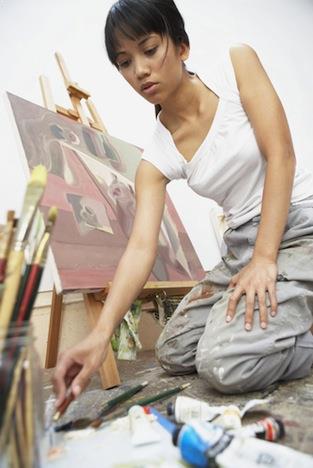 Whether you're a writer, sculptor or a painter, we've all faced mental blocks when searching for that hot spring from which creative ideas flow. Being in the design industry, we understand how hard of a job graphic designers and animators have: constantly having to catch the client's vision and work within its parameters, expected to provide incredible visuals, etc. We get it.
After speaking with our own design team, in addition to other firms and freelancers, we created a short list of 7 things every graphic designer needs to do in order to remain creative.
1. Pull From All Areas: There's beauty all around you, it's just needs to be found. Whether it's the city's architecture downtown or the colour of the leaves changing in autumn, life provides pockets of beauty for you to feed off of…you just have to get outside and experience your surroundings!
2. Keep Up with Technology: Even if you don't believe it, technology is a language – and everyday, we're taught a new dialect. From smart phones to tablets, we're bombarded with technology's evolution; in graphic design, it's no different. With new programming languages, tools and algorithms being introduced, being unaware in this industry isn't a mistake – it's irresponsible and deadly when you reach a certain level.
3. Collaborate/Network: There's a saying, "If you're the smartest person in your circle of friends, seek a new circle." Meeting with other designers, collaborating on projects and conjuring up new ideas is a great way to keep yourself sharp, while learning new styles of design.
4. Examine Your Mistakes: American Jazz pianist and composer, Dave Brubeck, once said "There's a way of playing [it] safe, there's a way of using tricks and there's the way I like to play –  which is dangerously; where you're going to take a chance on making mistakes in order to create something you haven't created before." As humans, we're creatures of habit; doing something, is one thing – understanding why we do it, is a completely different story. As a designer, examine the mistakes  you have a habit of making, find ways of preventing them, and also look at how some of those mistakes can lead to great ideas. You never know what you'll learn!
5. Practice Your Craft: Your clients expect you to deliver on what you promised – they're not expecting you to 'practice' with their projects – on their dime. On your own time, practice different design methods, find ways of delivering designs earlier than you previously did, play with new colours and images. This will create greater confidence within yourself and instills faith within your clientele.
6. Organize Your Work Area: Creating some sort of tranquility within your work environment is crucial. If you're like many designers, spending countless hours in front of your computer screen, chances are its seen evidence of past meal times, spilled drinks, cigarette butts, scattered papers and clutter. Cleaning that type of environment and being able to breathe will drastically change your creativity for the better!
7. Set a Benchmark: Find a person or business creating the great work at the level and calibre you desire to reach. Emulate and study their approach, style, and reason for doing what they do. Sometimes that's all we need to get on the right track creatively.
Hope this is helps! Tell us your thoughts!
Strategic Positioning with Thought Leadership