Six Core Questions of a Content Audit
BY ITW Consulting
Web Design and Development
As part of its relentless quest to cleanse the Internet of substandard content, Google has already unleashed the fury of pandas, penguins and hummingbirds. No one knows what's next, but it's sure to be as devastating as Google's previous algorithm updates. Some businesses are still picking up the pieces after Penguin 2.1 in October. Not every website needs to fear change, though: by arranging a content audit of your existing website and supporting copy, you can not only dramatically reduce risks of search engine drops, but also better connect with your target market and boost conversion rates.
Here are a few key questions that a content strategist or web design company might ask during a content audit:
Does existing content capture the brand's desired voice?
Does it speak directly to the target market?
Can it fit within a clean, user-friendly website navigation?
Is there balance between content types (text, images, video, user-generated, etc.)?
Will it achieve stated goals (e.g. sell products, inform the public, yield inquiries about service, etc.)?
Is it conducive to regular updating, and how will that relate to the new website's content management system (CMS)?
1. Does existing content capture the brand's desired voice?
Over the years and the shifts in personnel, an organization's content can become disjointed. It gradually, sometimes imperceptibly, loses the brand's original voice and ends up reading like the guest book of a resort. During that time, brands also get overhauled—or grow so stale that they desperately need one. Larger companies generally control their brand voice with an iron fist, but this doesn't jibe with the modern need for fresh, spontaneous and copious content. Smaller companies, meanwhile, rarely have the resources to devote to strong web copy in the first place.
Whatever the circumstances, whatever the company's size, a content audit can help. During the initial phase of the project, your web design company should invest the time to analyze your brand's identity, its history and its projected future—how it will stand the test of time. More recently there's been a dramatic shift away from the stuffy, self-congratulatory style of old, replaced by something a lot more personal, and a lot more relatable. Even well-established brands have embraced a content strategy that drops the suit and tie in favour of a T-shirt (or at least a polo shirt). It works by cutting out the corporate bull and getting to the point. A simple concept, but a powerful one.
Of course, voicing is much more nuanced than a question of formal or informal. But when a web design company audits your content, web copy and otherwise, it should be able to pinpoint a single, coherent tone of voice that will ultimately drive content strategy. That same personality should also find expression through design and social media, for a truly well-developed and marketable online presence.
2. Does it speak directly to the target market?
Rather than assess the quality of writing against some universal standard, it's best to examine content through the eyes of the target audience. Is it well-written? Does it provide enough information? Is it engaging web copy? All worthy questions but essentially useless without knowing whom the content is intended for.
In many cases the target market is very broad, or the material needs to appeal to a variety of demographics. The temptation then is to cast a wide net, to make sure no one feels left out—after all, who wouldn't want to charm the widest possible audience? But, as you can imagine, web content that speaks to everyone excites no one. You can't trumpet the importance of treating customers like individuals while speaking to them as one amorphous blob.
Take chances, pick a direction. Robert Frost's The Road Not Taken wouldn't have been nearly as memorable as The Roads Taken.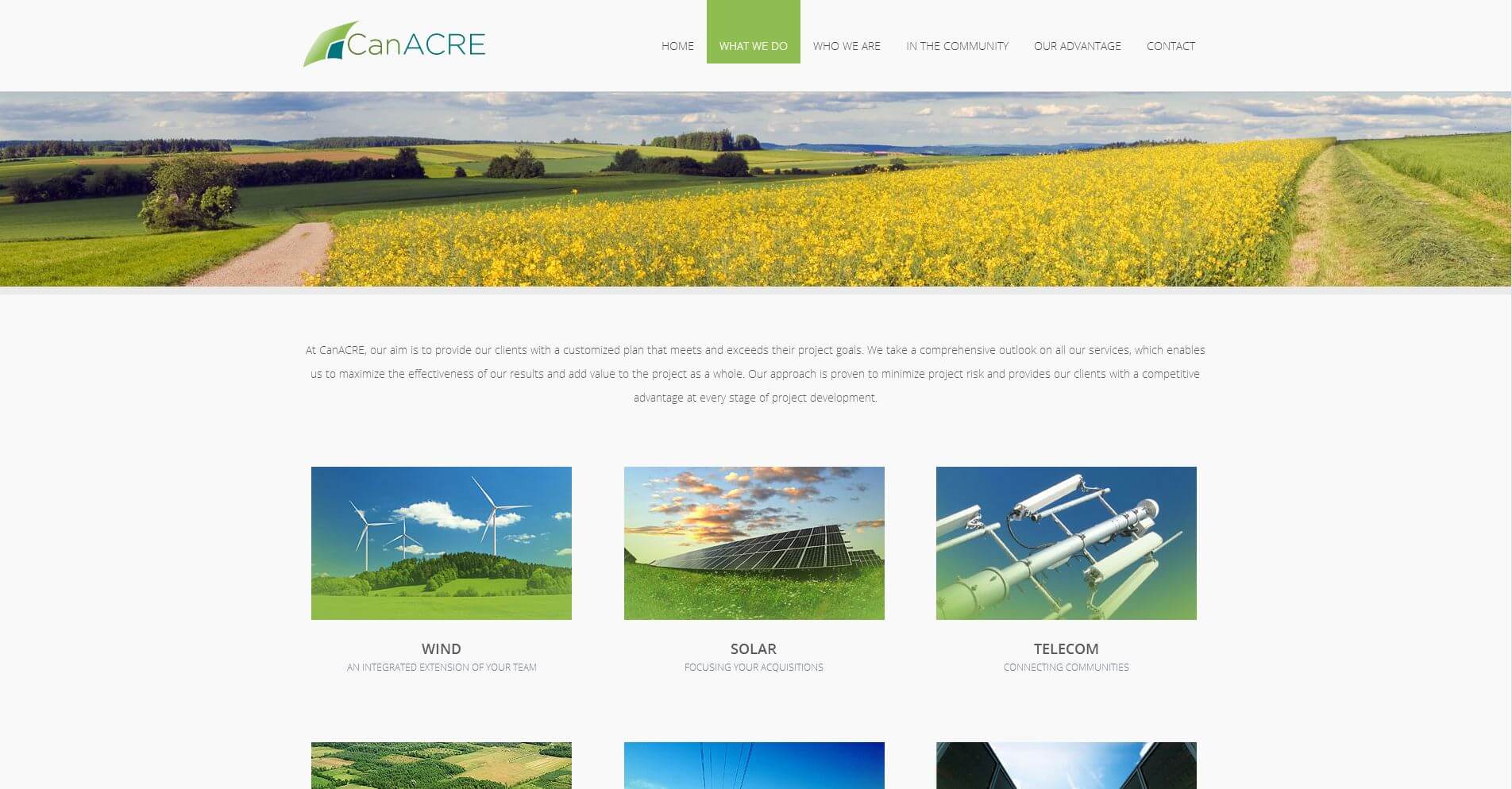 3. Can it fit within a clean, user-friendly website navigation?
As happens with so many web design projects, the existing website, though bursting at the seams with information and sometimes even useful content, lacks all sense of order. The messaging is repetitive, the pages are too long or too few, there's no discernable relationship between pages, maybe the content overlaps in too many places. Print materials and non-web copy in general don't always make a smooth transition to a website; web content has to be lean and to the point so readers don't lose interest.
Your web design company will take steps toward organizing content logically and for the strongest possible visual appeal. But content is too important an asset to be left to a graphic designer or technical specialist—people who typically enter the project once it's already rolling and have other things to worry about.
Having a content audit at the earliest possible stage will make sure that you have time to adapt existing content as needed. At the same time, it sets up a more efficient web design project by securing all the materials that digital marketing specialists, graphic designers and developers will need for their tasks. The content auditor, during that initial research phase, will help identify an appropriate navigation and give the project a sense of direction. And if it turns out more web content is required, better to get it out of the way before the train leaves the station.
4. Is there balance between content types (text, images, video, user-generated, etc.)?
Text isn't the only game in town (depending on whom you ask, it might not even be the most important one). Web design has always been about more than simply plugging in copy, making it readable and calling it a day, but other forms of content have made huge popularity gains in recent years—partly for better social media engagement, partly for better SEO and partly for a better onsite user experience.
Whatever the motivation, content diversity just makes sense in modern website design. A content audit will address the question of variety, providing insight that will ultimately support content strategy. It will also ensure your company's message is communicated in the best possible format for your target market.
Consider a company that provides a niche service, one that most people won't be familiar with. Text can't tell the whole story, neither can images nor infographics. But a web video—now visitors can grasp the concept without the strain of sorting through dense web copy or trying to piece it together through pictures. Right on the homepage, a brief animated or live action video communicates the message clearly, quickly, effectively. Don't make them think; it's the quickest way to lose them.
5. Will it achieve stated goals?
Before a web design project can be considered a success (or a failure), it needs a clear goal. It could be as general as driving more inquiries or as specific as selling a set number of products every week. Having a goal not only helps shape content strategy, it ensures that users will be funneled to a spot where they can easily do what you want them to do. Web design companies work much more efficiently when they start with a conversion goal in mind, rather than trying to pinpoint one halfway through the project.
And the launch of the site doesn't have to mean the end of tinkering. Good website design is fluid: always adaptable, always open to improvements. With the ability to measure conversion rate, you or your web design company should be able to identify poor-performing pages and get to the heart of the problem. Although a content audit should help you avoid these kinds of issues, it doesn't guarantee a flawless end product. At least not on the first go. Optimizing conversion rates could be something as simple as rewording calls to action, which basic A/B testing is designed to reveal.
6. Is it conducive to regular updating, and how will that relate to the new website's content management system (CMS)?
Content, like a habitual sun-tanner, really shows its age. Before long the search engines stop coming around, and people have moved on to what's new and fresh. Unfortunately, the quality of web content doesn't necessarily dictate its popularity, although it does play an ever-increasing role as search engines like Google tweak their guidelines.
The web is all about the here and now—all things being equal, an article written a few days ago is preferable to one written a few years or even months ago. Although a content audit will tell you the value of what you have, it can also tell you whether it makes sense as part of a recurring stream of related content. Not every website needs a news section, let alone a news section and a blog. But every site needs a regular injection of newness—a conduit for topical insight, the latest products or whatever the case may be.
During the content audit (or even before that), your web design company should also highlight potential areas where you can regularly publish new content. A content management system (CMS) is a must if you want to interest users and search engines alike (then again, if the search engines can't find you then neither will your target market).
So, in the spirit of tax season, take a long, hard look at your content and ask yourself the tough questions. Or better yet, have a professional do it.
How Content Strategy Can Save Your Company's "About Us" Page
(Lack of) Speed Kills: Why Website Performance Means More than Ever