Peak My Interest!
BY ITW Consulting
Digital Marketing, Social Media Marketing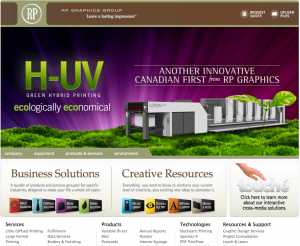 Remember when cell phones were simply made for making and receiving calls? And then, when text messaging was first introduced, it was considered the frontier of technology. It's funny how those green backlit screens with block letters and numbers seem so ancient compared to what we have today – especially if you have a teenager living in your household.
The same rings true for your website. Human beings are visual creatures; we thrive on what we see. From deciding what to eat (advertisements) and what music to listen to (music videos) – to deciding what to wear and what type of person we're attracted to, our eyes often set the tone and pace of our actions. Your website's engagement is also built heavily on the visual attraction. Here are a few things to consider when peaking the interest of your site's audience:
Keep it Simple
In one of our previous blog posts we spoke about relevant information. Sometimes that information can be lost in the midst of the visual distortion on your site. For example, using flash and all of the possible bells and whistles you believe will make your site attractive – but the core message is lost. The best thing is to focus on the message you want your users to see and build around it.
Consider your Colour
Use of colour is so crucial. It's important to have a balance in contrast: keeping your website too dark can take away from the corporate look and make it dismal. If the colours are too bright and vibrant, it may dismiss your message and make your site seem inexperienced. Finding the equilibrium is the key.
Keep it Consistent
It's one of the most annoying, and disappointing, things to be on the main page of a website and be captivated by all of the sites and sounds it has to offer – but be let down when going further into the rabbit hole because the other pages don't match the initial one. When creating the website, ensure all pages get equal attention. It makes the journey of exploring your site much more enjoyable – and satisfying.
Keep it Social & Engaging
Many companies build great sites but forget to add the options for users to share content with their friends. It's wise to add share buttons or dialogues buttons in order for information to be passed on. At the same time, it's crucial to keep all social platforms correlating with your company's website populated with current content. It's underwhelming for a user to search your Facebook page only to see 5 posts – with the latest one being from 2011.
Lastly…
Keep it Honest
Your company's website is also your company's online resume. Of course it's important to sell yourself, but it's also imperative to be sincere about who and what you are. Don't promote services you don't completely specialize in or past projects you didn't really steer. Your visitors' time is valuable – and so is yours; spend it wisely and provide a website that is attractive, engaging, to the point and honest.
Resolve to Make 2014 the Year You Finally Harness the Power of Social Media Marketing
Internet Marketing for Highly Regulated Industries