How to Approach Content for Your Next Website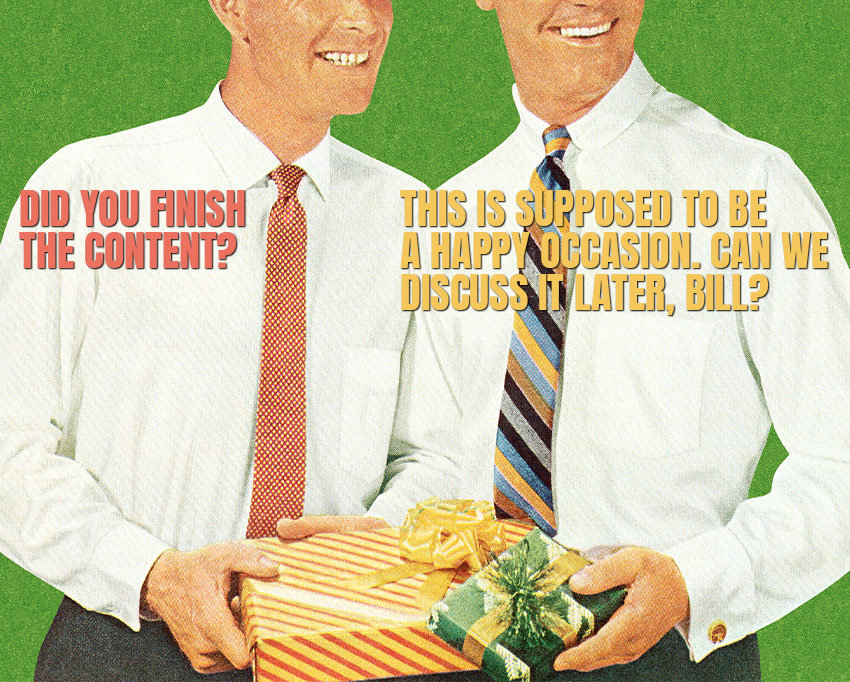 Whether your business is launching its very first website (in which case: congratulations!) or just launching a new version (in which case: what took you so long?), the conversation will inevitably turn to content.
Better to have that conversation early in the process, because there are many ways to approach content and just as many ways for it to go sideways.
In a world of endless distractions, memes, videos and all the rest, words still matter. And while text content can and should work in tandem with visuals, it should be strong enough to stand on its own.
Before getting into some tips for approaching website content, consider the following realities:
People don't read, they skim
People are put off by big blocks of text
People have high expectations
These all affect the way we consume content and should factor into your website content strategy.
1. Please, don't just copy and paste from your old site (or other materials)
Every website project at ITW starts with information architecture—this is the blueprint of the site and its content. In a nutshell, a lot of thought goes into this step to make sure we're creating the right content for the audience and helping them accomplish their goal (buy a product, book a service, learn something new, etc.).
Sounds good in theory.
In reality, many clients assume it's enough to take existing content—from an old website, brochures, a partnering business—and plug it into the new site.
They may not consider that this content is out of date, incompatible with the new website's structure or simply too wordy for online audiences (see point above about skimming).
Writing for online audiences is not the same as writing for print or other mediums. Online writing in itself is a dynamic field that changes with user trends, so what worked in 2015 may fall flat in 2020 and beyond.
The main takeaway here?
Although having existing content to draw on can be a big help, don't expect a simple copy-and-paste job to get the results you're after. And if you don't have the resources in-house, we can help bring your content up to speed.
2. Keep it short and sweet
As the famously quoted (and misquoted) line goes: "If I had more time, I would have written a shorter letter." This 17th century quip from French philosopher Blaise Pascal perfectly summarizes the challenge of getting to the point.
When it comes to writing online content, brevity is critical for maintaining your audience's attention.
Fewer words. Shorter words. Better words.
If you've got a well-crafted website, it shouldn't take long to get through the conversion funnel. Nor should visitors have to wade through a ton of content before deciding whether to take the next step.
They simply won't stick around for long anyways. The analytics prove it: In many cases, we see that the average website session lasts between 1-2 minutes, maybe more for a blog or other content-heavy site.
But remember that your goal is just to have them take that next step.
Long-form content is generally only useful if you're asking for a big commitment from your users. But remember that your goal is just to have them take that next step.
Getting to the point is good for business.
3. Consistency is king
We often associate tone of voice with brand identity, but it ties in with web content too. Imagine how a user would feel when navigating between pages that are sometimes playful in tone, sometimes serious; sometimes addressing them in the first person, sometimes in the second.
It all comes back to the idea of consistency—consistency of terminology, tone, style. Consider the following examples:
"We offer a wide array of natural and organic solutions to help customers sleep better, every night."
"Trouble sleeping? Get your life and your productivity back, naturally."
These two (fictional) taglines are selling the same thing, but say it in their own way. If you encountered them on the same website, you might lose a sense of the brand's voice. You might also wonder whether they were written by two different people.
This principal is even more important when applied to a call to action.
"Get in Touch"
"Request More Info"
"Inquire Now"
These may all represent a simple inquiry to you, but to the customer it can seem like there are too many options, each with its own result. That confusion can be enough to lose a potential lead.
Consistency can be hard to achieve when you're getting input from multiple sources—upper management, marketing teams, subject matter experts, etc. Having one person responsible for writing all of the content, or at least editing it, can help with consistency.
One last note on the topic: when you're comparing apples to apples, consistency in the amount of content helps customers make a decision. If you saw two similar products, one described with a paragraph of text and the other with a single line, you'd probably assume the first was more important.
Subconsciously or otherwise, humans pick up on those subtle cues.
And as superficial as it may seem, balanced content is just more pleasing to the eye.
4. Find inspiration…but make it your own
Unless you're one of those rare innovative geniuses, chances are there's already a market for the product or service you're selling. You can learn from them—and from brands in completely different markets—by seeing how they approach content.
Aside from the obvious ethical and legal reasons for avoiding plagiarism, you want your business to stand out, so be careful in taking too much inspiration from other sources.
With that said, there are a few benefits to scoping out the landscape:
Knowing what competitors are doing helps you carve out a niche by going in a different direction. For example, by taking a more casual, human tone in an industry that's known for being uptight.
Taking inspiration from well-respected brands helps you stay on top of trends in copywriting (yes, even copywriting is subject to trends).
It's no coincidence that the following three brands do a great job at creating content while sitting atop their respective industry: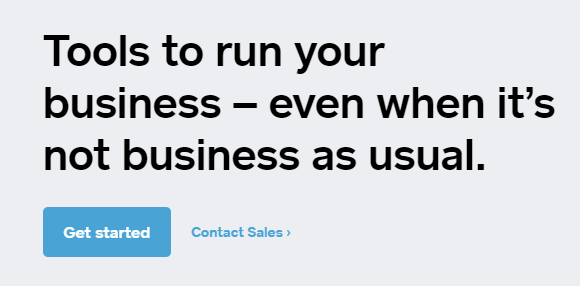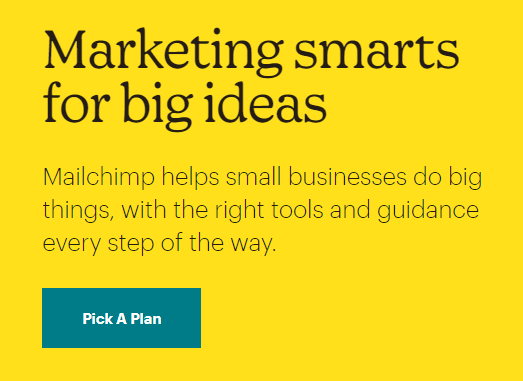 Mailchimp's simple and direct statement tells visitors how it can help their business. "Help" and "guidance" are recurring themes in Mailchimp's copy; it acknowledges the complexity of digital marketing, but want visitors to feel they're not alone.

In Conclusion
Hopefully you're one of the few who already appreciates the value of good web content. If not, that's okay too, but consider that your website visitors might, and then think about how that affects the bottom line.
If you're not sure whether your current content is up to par, don't be afraid to ask your web design company for a professional opinion. It's always better to have the conversation early on, rather than risk a bottle neck when it turns out everything has to be rewritten.
Re-evaluating Your Website Needs in the COVID Era