3 Awful Mistakes to Avoid When Designing a Website
BY ITW Consulting
Ideas, Web Design and Development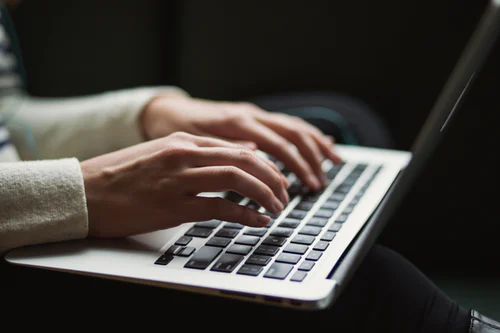 This guest article was written by Daisy Miller: graphic designer, marketing specialist, and writer.
Whether you are a small startup, or an established business, having a professional website has become necessary nowadays. Not only does it give you a superior image online, but it also helps you attract new customers. With more people shifting to e-commerce sites for products and services, having a good website is essential if you want to survive in the current market.
If you look at many smaller businesses like local plumbers, electricians, etc., you will notice that even they have a website. Nowadays, customers have become savvier when buying online. They will visit a few competitors, compare their services and quotes, and then decide which business to go with. It makes online competition more intense, especially in service businesses.
It is where a good website plays its part. If you have a professional website, you can gain the upper hand over your competitors and convert more leads. A good website will also increase your brand's value in the market. It showcases your product and services, provides a brief history of your business, and convinces a new customer to buy from you.
However, having the wrong website can cause more harm than good. There are hundreds of poorly designed websites all over the internet. Many of them have significant issues that prevent the business from getting results online. There may be nothing wrong with your product or service. It's the way you present it that counts.
If you are looking to designing a website for your business, or redesign an existing one, then you should avoid these three common mistakes:
1. Not making your website mobile-friendly
Nowadays, most customers search for products and services through smartphones. The days when we only purchase products on a computer are gone. Whether through an e-commerce app, or a website, most customers will buy products on their smartphones. Unfortunately, many businesses are still living in the past and do not have mobile-friendly websites.
It is a major blunder on the art of the website designer. Not only does it show a poor impression of your business, but it damages your online reputation as well. If you have a mobile-friendly website, your customers will have a positive experience on your site. Without that, it will be difficult for them to adjust the font, images, and other features. The same goes for mobile app design.
One way to avoid this mistake is to make sure that the website has a responsive design. A responsive website will automatically adjust according to the medium. The font, images, and other aspects will automatically fit the screen of computers, smartphones, or tablet screen. It also saves you the effort of having to create multiple websites for each medium.
2. Too much clutter on the website
Another issue that many businesses face with their websites is too much clutter. It often results from the fact that most people want to have as much information in front of the prospect as possible. However, sales do not work like that. Having too much clutter on your website will only cause the customer to get confused.
It also lowers the chances of them interacting with your website. Remember, the more interactive you make your website, the more conversions you are likely to have. When you add too much content, the level of interaction goes down. Simple websites with the right amount of content are often more successful in generating customers.
Another issue with a website with too much content is that most customers don't even read the content. Unless it is a blog page, having too much content is meaningless. Customers are more attracted to visual content, such as pictures and videos. The more visual content you have on your site, the more interactive your website will be.
It's always best to think from the customer's perspective. Also, look at many of the successful ads that you see every day. Most of them have a lot of space, as well. Try and avoid cutter with app design and website design, and you'll notice an increase in the conversion rate. The best way to do so is to ensure the content is of high quality and SEO friendly.
3. No focus on branding
Your website is the face of your brand online. It should represent the brand design and image as well. If you have a poor website design, you will struggle with the branding as well. A poorly designed website will have random colors without emphasis on the original brand image.
Every company has a specific unique brand image and impressive logo. When you think of Coca-Cola, its distinctive red and white color combination comes to mind. The same goes for other forms of branding as well. The more emphasis you place on developing a specific pattern, the more your brand will stand out in the market. It's all about creating the right perception.
A good branding strategy will reflect on your website and logo as well. If you have a professional business, such as a law firm, then lighter colors will be more suitable on the website. However, if you have a fashion or fast food website, you need to use more explosive colors. However, make sure that it is in line with your branding strategy and overall brand image.
Consistency is what matters.
Website design is no different from all aspects of the business. Just as with logo design, branding, and mobile app development, you should create a website that keeps the customer's needs in mind. It's all about making it user friendly so that you can reach out to the maximum number of people online.
Always hire a professional web design company to make an original website for your business. If you have a website that comes from a template, you cannot expect customers to be impressed. Template websites may look good, but they are too familiar and do not have the same features as an original website.
If you have any thoughts on web development, then comment below. We'd love to hear from you!
Responsive Website Design Best Practices
Six Principles of Effective Logo Design