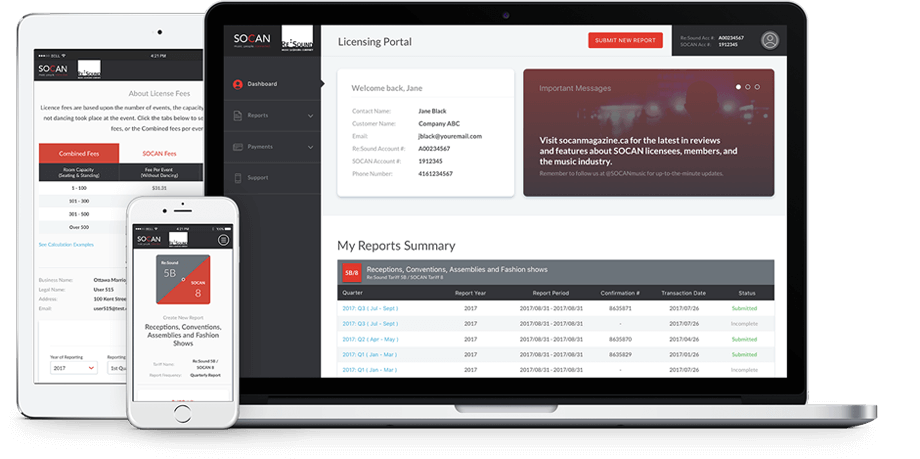 Music license online purchasing
Real-time license fee and tax calculators
Moneris payment gateway integration with automatic funneling of payments into joint account
Generation of financial reports on various KPIs
Auto-generated weekly financial reconciliation reports
Segregation of SOCAN and Re:Sound transactional data
OWASP compliant SDLS
Full backup strategy leveraging Microsoft Azure and SQL Database for high availability through geo-redundancy
Now complete, the pilot phase aligns critical business functions for Re:Sound and SOCAN.
More importantly, it removes several friction points that were preventing customers from completing their transactions.
It couldn't have happened without the close working relationship between all three sides, including daily scrum calls and weekly in-person workshops.
The heart of phase two is integration with SOCAN's and Re:Sound's ERP systems and the addition of all licensing tariffs for both entities. Phase two will also incorporate customer feedback to deliver a more polished experience, implement more complex usage and financial reports, and equip SOCAN and Re:Sound staff with sophisticated new back-office tools for increased productivity and extended control.