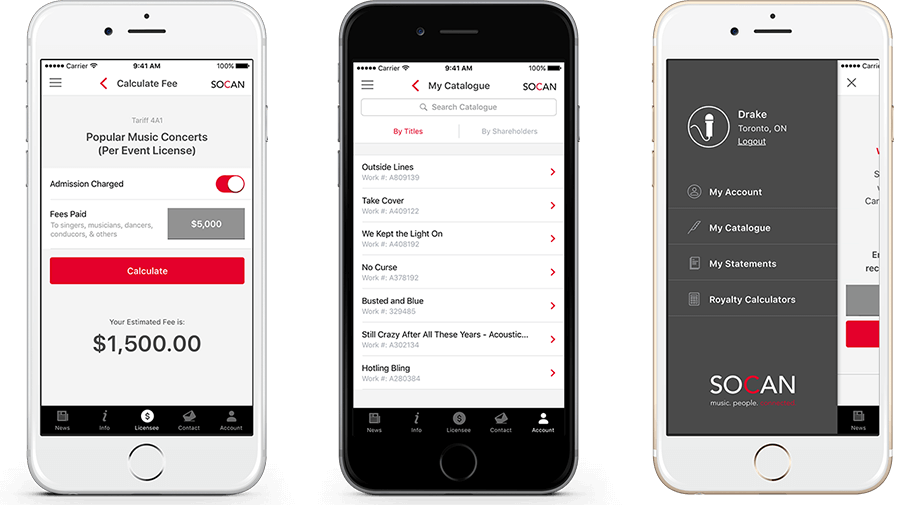 Bilingual UI and content
Integrated newsfeed
Calculation logic decoupled from the app and provided via RESTful APIs
Licence Finder tool to help members find the appropriate tariff for their needs
Integrated license and performance royalty calculators
Integrated tariff library browseable by business type
Account management with access to catalogue of creative works and statement history
On the surface, the new version of SOCAN's mobile app isn't a radical upgrade.
But major improvements to the code stabilizes performance across both operating systems, providing a more consistent and reliable experience for all users.
The new version of the app makes it easier than ever for members to manage their account on the go. As the app's user base grows, we hope to gather more feedback and identify new features that will add value for members, businesses and SOCAN.