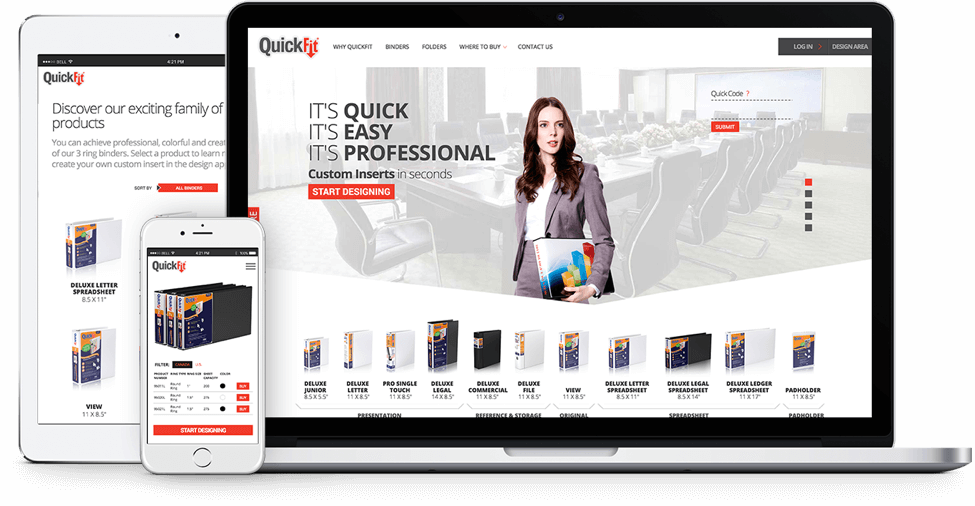 Customer account management with automated registration and onboarding process
Ability to save and load in-progress designs
Custom CMS with advanced admin capabilities and views that include user login data and statistics on asset usage in the design application
Unique canvases tailored to the dimensions of each product, including paper size and spine width
Library of more than 160 customizable templates
Companion video tutorial
Wide range of available customizations including imagery, font, text direction, lines, shading, colours and more
Customizations displayed in real time
Print and preview function
Using the new application, customers can design a professional binder insert in less than a minute.
The interface is simple and user-friendly, with a modern design that's in sync with QuickFit's branding.
Since the initial launch, we've integrated new products for use in the application as QuickFit's business continues to grow and evolve.