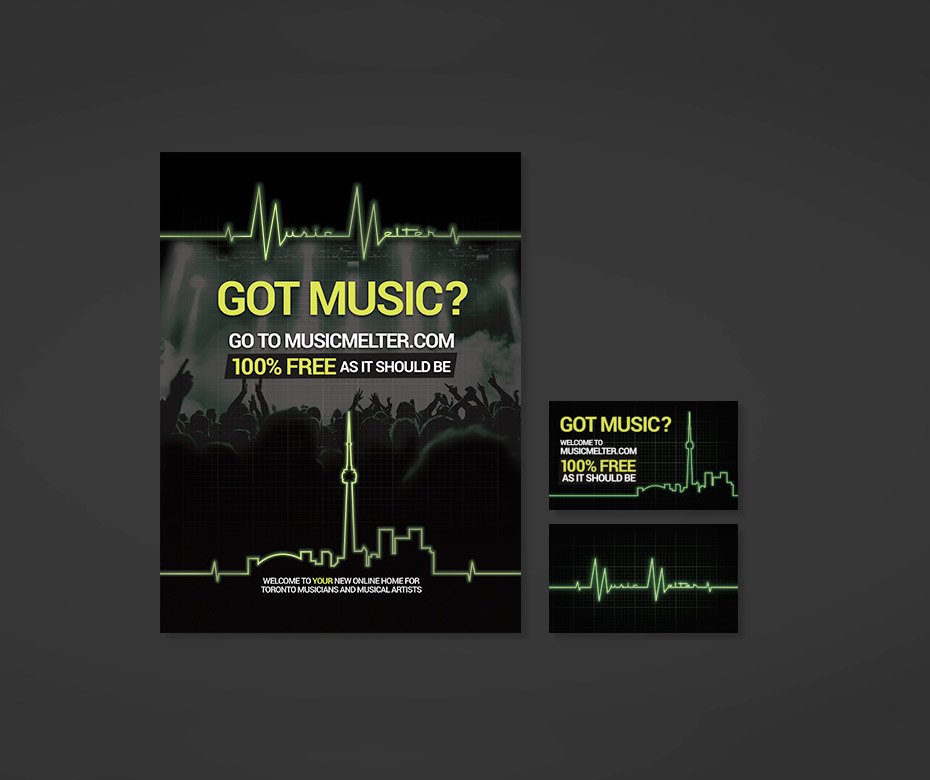 PROMOTIONAL POSTER
These promotional posters gave MusicMelter's offline marketing efforts a much-needed boost as it started building up its fanbase across Toronto.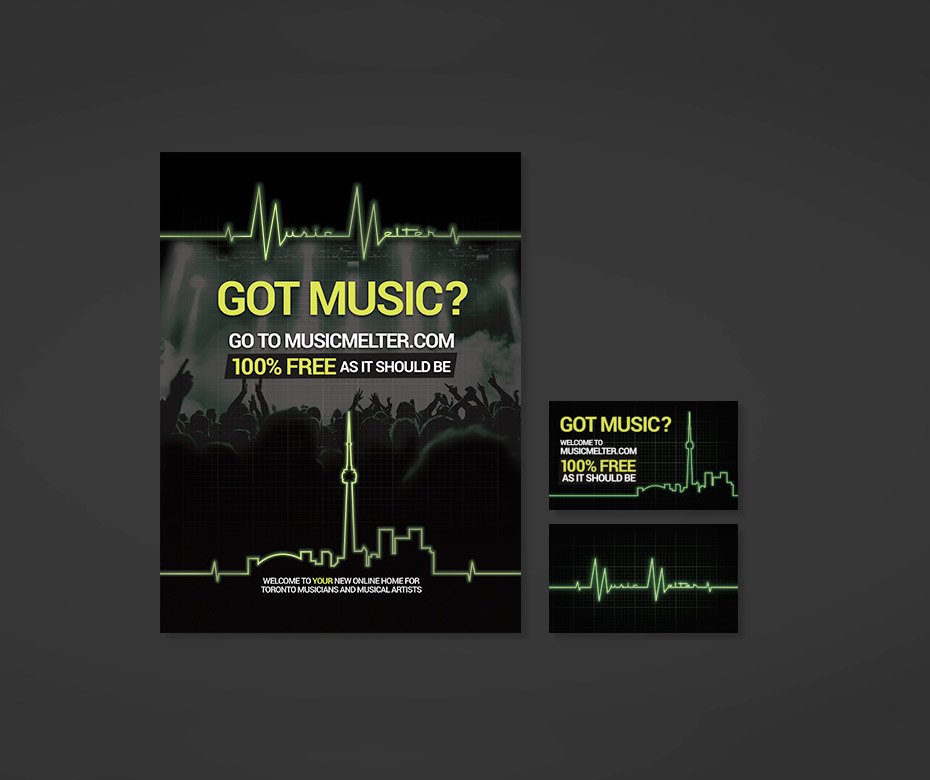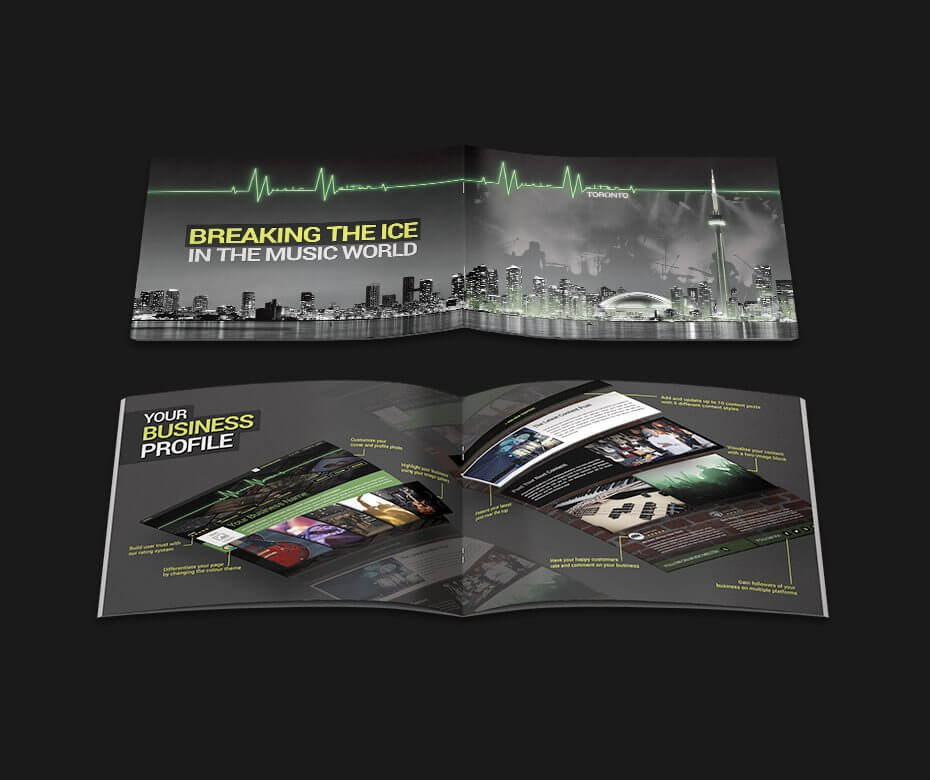 PROMO BOOKLET
MusicMelter is a unique concept, so this eight-page booklet was a great way to break the ice with business owners and ensure nothing ended up in junk mail.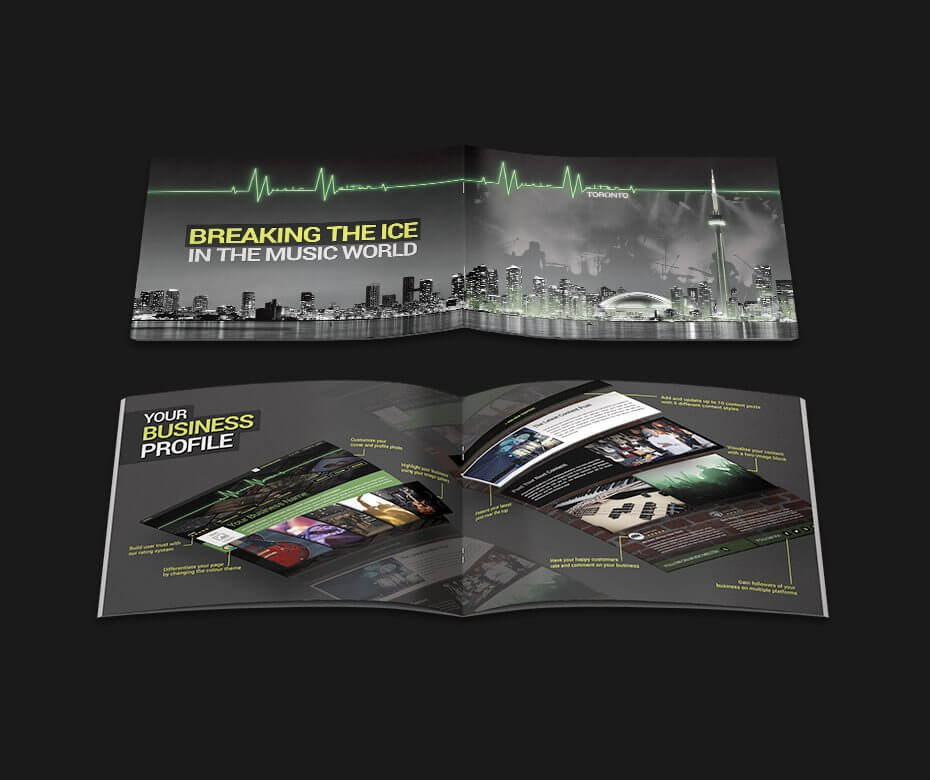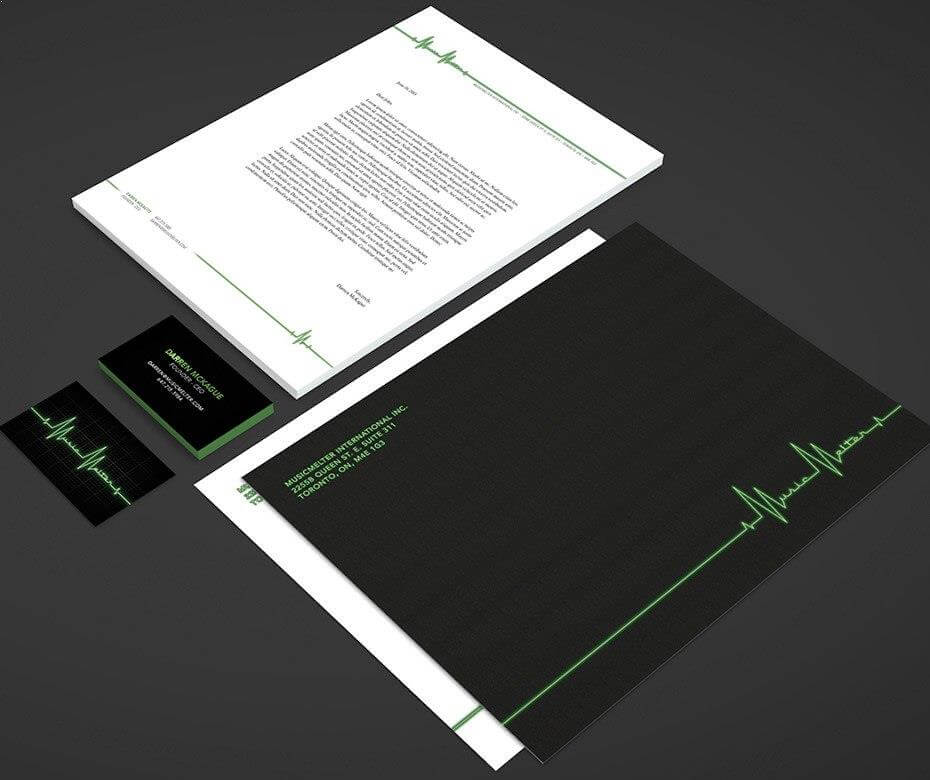 STATIONERY DESIGN
Any new business needs a professional image, but especially when you're introducing a bold concept. Business cards, letterhead and folders were part of the print design work we did to help MusicMelter make a strong first impression with prospective partners.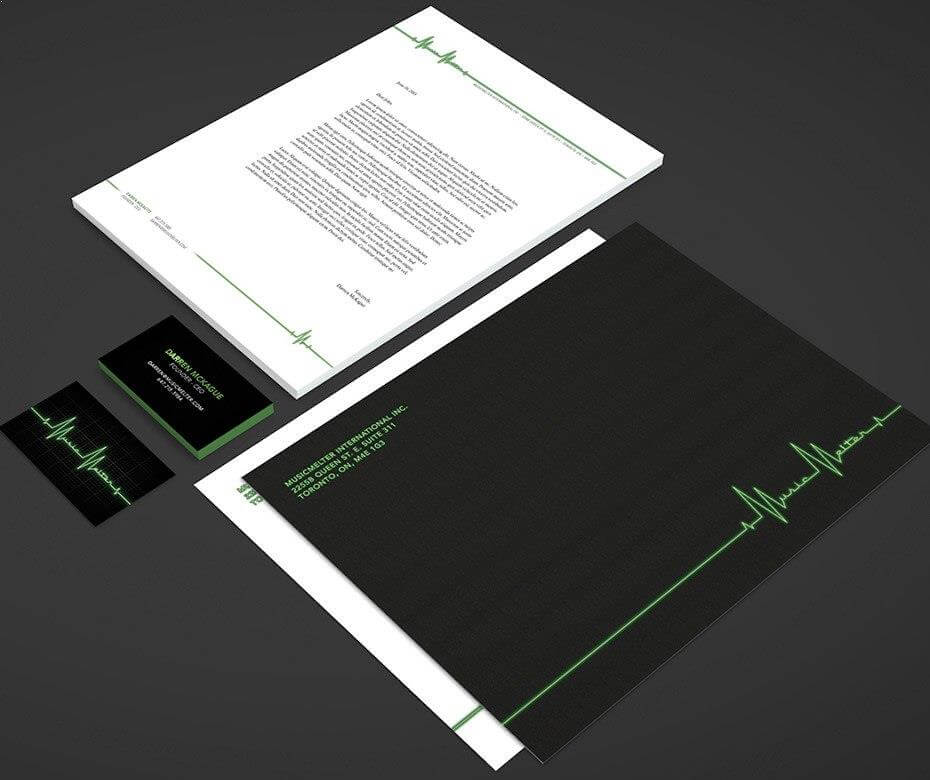 IN THE STUDIO,
ON TOUR, ON ANY DEVICE
DIG OUR WORK?
SHARE THIS CASE STUDY