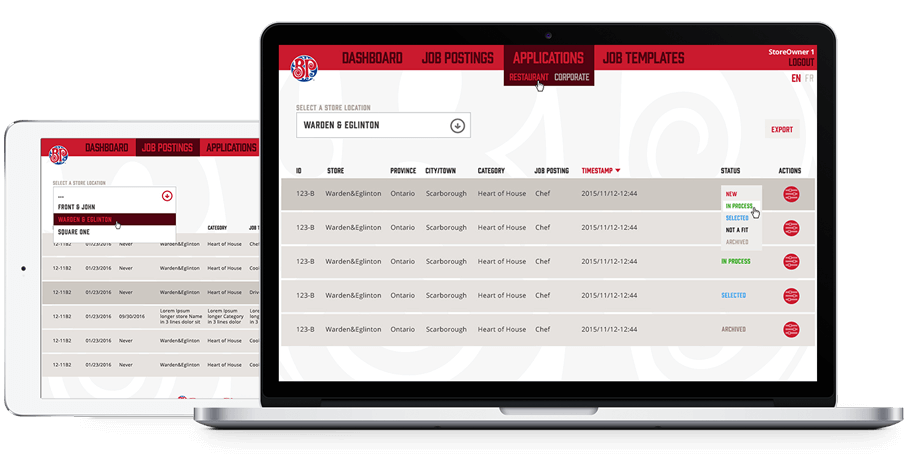 Single-sign-on (SSO) integration with external SharePoint portal
User and store data synchronization with SharePoint
Responsive design and mobile experience
Geo-tagged job search
Job application experience and workflow (applicant – store owner – corporate recruitment manager)
Personalized multi-level management experience, including super-admin global access and permissions
Feature-rich job applications library with multiple visibility levels, auto-archiving feature and robust toolset
Fully bilingual front- and back-end interface
Social network integration
By implementing intelligent workflows that save time and reduce potential for human error, we were able to streamline the hiring process for Boston Pizza.
What used to be a cumbersome process now takes just a few clicks. The system is web-based, so staff can log on from anywhere, and they don't need another set of credentials to do it thanks to single-sign-on (SSO) integration.
ITW supports the application and infrastructure to keep things running smoothly and introduce helpful new features.